58
Bob's Service Station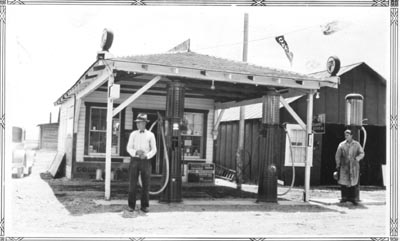 (Photo courtesy of Georgia Wenz)
The man on the right is a nephew of Bob Gunter, also named Bob Gunter.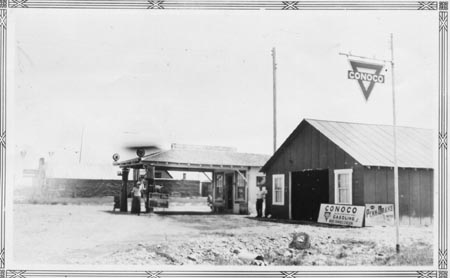 (Photo courtesy of Georgia Wenz)
Bob and Edna Gunter started Bob's Service Station in 1925 in the same place that Office Outlet presently occupies. The site also included some tourist cabins and a coffee shop. After Highway 189 was built in the 30's, they moved it to the southern edge of town where the Amaco is now. Johnnie and Bunty Stevens bought it from them in about 1943, then sold to Phillips 66 in the 1950's.