64
The Moffat Home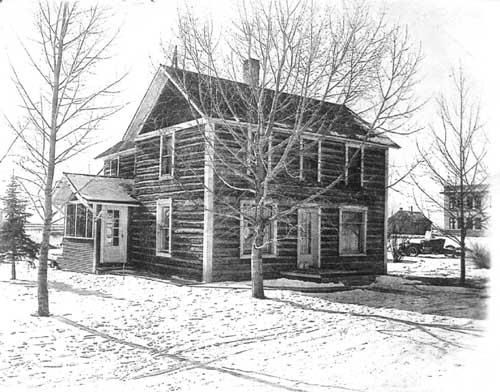 (Photo courtesy of Mary Moffat Alexander)
George and Elaine Moffat were married in 1925 and moved into this home in 1928. They lived there the rest of their lives and it is still occupied by their family. It originally belonged to the Gilhausen family who homesteaded on Muddy when the Uinta County Irrigation Company built a canal out of Cottonwood. The claims were gradually abandoned when it was learned the canal didn't provide sufficient water for irrigating and most of the homesteaders left. Some of the houses were moved into town, and the Moffat home was one, as well as Guy Carr's house across the street. The Murdock children, Joe, Solon, Caryn and Pat, lived there during the winter in order to attend school in Big Piney before the Moffats bought it.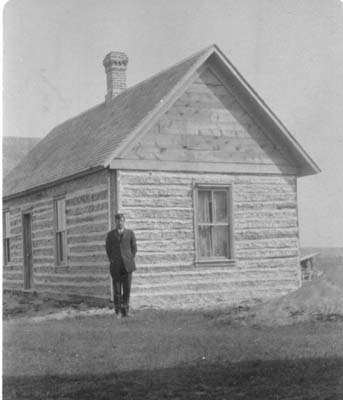 (Photo from the Pearl Spencer collection courtesy of Bill Budd)
This is the Gilhausen house on Muddy.