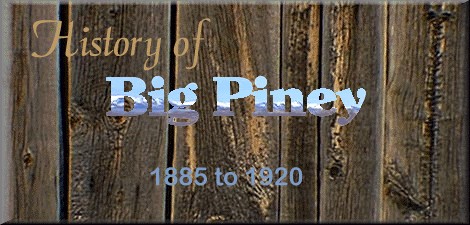 Maps
[ 1910 Map ]
[ 1895 World Atlas Map ]






This site is a pictorial history of the town of Big Piney from its beginning in 1885 until 1920. Many people have supplied pictures and contributed information and this is greatly appreciated.

To view this site, go to the map page and click on the x's.
This will show you old photographs and histories of the areas you chose.
Please e-mail us any suggestions, comments or corrections.
Sponsor: The Green River Valley Museum